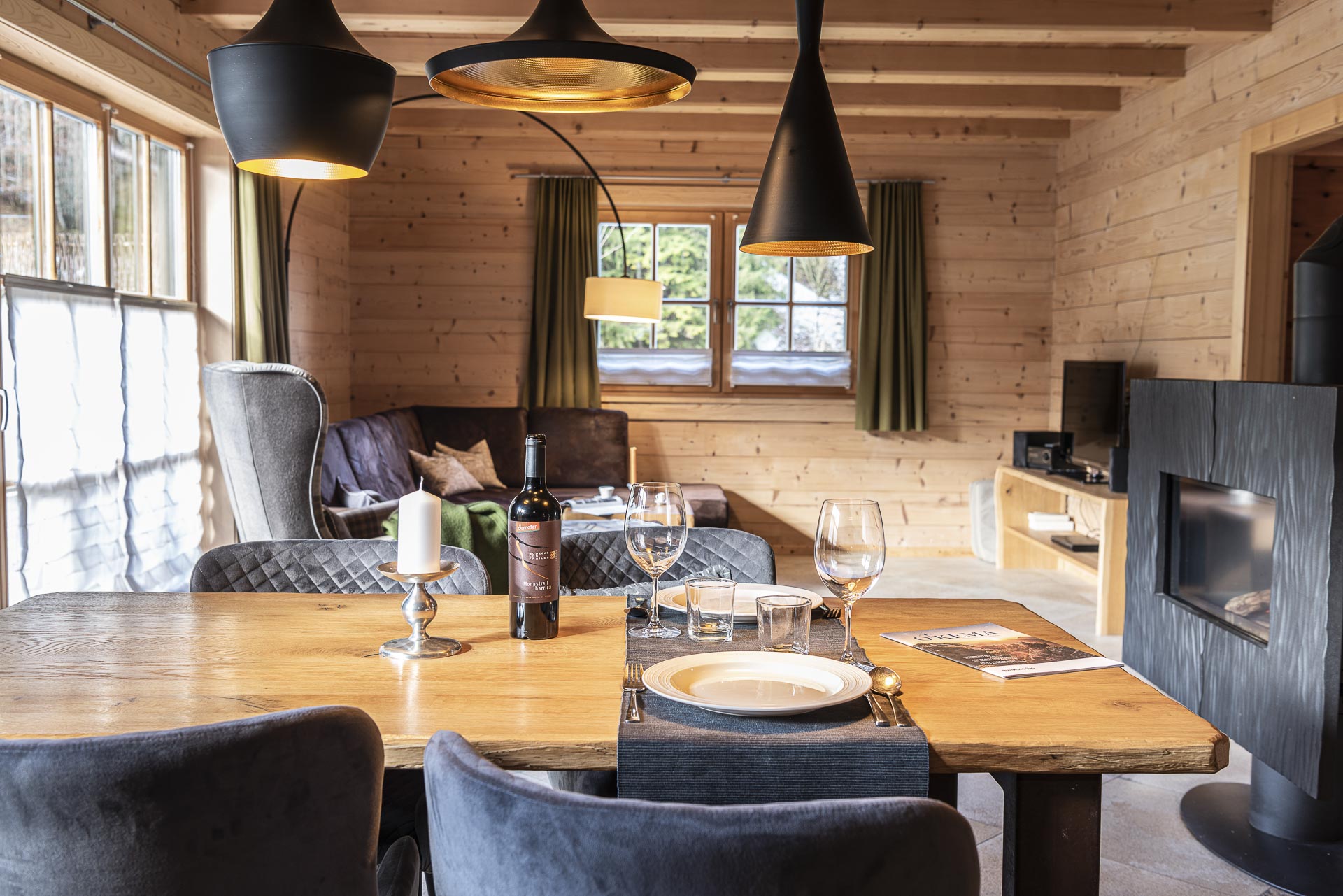 back to overview
Chalets
Design Chalet Kienberg
2 separate bedrooms for up to 4 people and approx. 100 m² of living space will spoil you on your holiday. The reduced design of the furnishing in combination with high-quality materials creates an incomparable atmosphere.
The bedrooms with furniture made of Swiss pine contribute to a restful sleep. The scent of Swiss pine creates comfort, strengthens vital energy and the ability to recover. The en-suite bathroom with steam shower leaves nothing to be desired. The other double room also has its own bathroom. The combined living, dining and cooking area extends over around 40 m² and is equipped with everything your heart desires. Sufficient seating is of course available. A spacious south-west terrace with a Jacuzzi / outdoor whirlpool that can be used all year round lets you relax. Or end a cold winter day by the cosy crackling fireplace.
The Kienberg, which gives the mountain its name, adjoins the Rauschberg to the east. Its highest elevation is the Zenokopf at 1,603 metres.
Enjoy your stay and take advantage of our "Heinzelmännchen" service – once a day (max. 1.5 hours) we will tidy up for you, make the beds and polish the bathrooms and kitchen. You can book this additional service for € 45.00 per day. Do you have any questions? Just call: 08663-4169580